Lake County Chamber of Commerce have updated their Membership Levels to four new levels. Non-Profit , Silver , Gold and Platinum. Membership levels benefits and annual cost are listed below.
Have more questions about our membership levels? Please contact us at 847-249-3800 or admin@lakecountychamber.com. We're happy to guide you through the different types of signature and networking events that we offer annually.
If you're ready to become a member of the Lake County Chamber of Commerce, join today!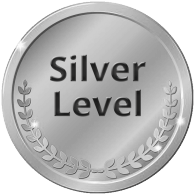 Your Investment: $300 Annual Dues 
Featured Benefits​
Full 12-month membership
Member website listing by alpha and category in the LCCC Business Directory on www.lakecountychamber.com with link to your website, business description, logo, photo and video slideshow ($150 value)
New member spotlight on LCCC social media sites ($100 value)
Free job postings, member discounts and news releases on LCCC website
Member pricing for all LCCC networking, Multi-Chamber and Signature Events
Free Listing in annual LCCC Community Guide with reduced Advertising opportunities ($100 value)
Promotional opportunities on LCCC website and social media sites
Member participation in the Hispanic Chamber of Lake County
Discounted membership with participating local chambers
Opportunity to participate on LCCC Committees and Board
Ribbon Cutting/Grand Opening Support including email blast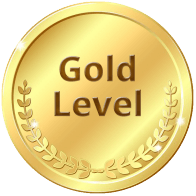 Your Investment: $600 Annual Dues
Silver membership benefits
PLUS
One (1) free monthly Certification for Documents of Origin ($50 value) and a 20% discount on additional Certificates of Origin.
Free Listing of up to two (2) Locations/Branches in LCCC Community Guide ($200 value)
One (1) free pass to Networking After Hours event
One (1) free email blast ($100 value)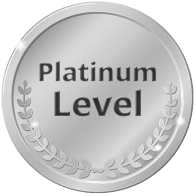 Your Investment: $1,200 Annual Dues
Gold membership benefits
PLUS
Free Listing of up to three (3) Locations/Branches in the Community Guide ($300 value)
Recognition at all LCCC networking, Multi-Chamber and Signature Events ($500 value)
One (1) Signature Event Sponsorship of your Choice ($1,000 value):

Forecast Lake County
Annual Awards Business Dinner
Hispanic Chamber Gala
Legislative Breakfast

Two (2) free email blasts ($200 value)
Non-Profit
Membership Level
Your Investment: $150 Annual Dues 
( IRS Determination Letter requested at the time of Application) Should be mailed to our Chamber office or email to admin@lakecountychamber.com
Featured Benefits 
Full 12-month membership
Member website listing by alpha and category in the LCCC Business Directory on www.lakecountychamber.com with link to your website, business description, logo, photo and video slideshow ($150 value)
New member spotlight on LCCC social media sites ($100 value)
Free job postings, member discounts and news releases on LCCC website
Member pricing for all LCCC networking, Multi-Chamber and Signature Events
Free Listing in annual LCCC Community Guide with reduced Advertising opportunities ($100 value)
Promotional opportunities on LCCC website and social media sites
Member participation in the Hispanic Chamber of Lake County
Discounted membership with participating local chambers
Opportunity to participate on LCCC Committees and Board
Ribbon Cutting/Grand Opening Support including email blast