Congratulations and Welcome on Board to Nell Rice, our new Lake County Chamber Chair. Nell is the owner of Debbie's Floral Shoppe in Mundelein.
We are really excited to continue this new amazing journey lead by Nell. She has been a great addition to our Board of Directors, and we are pretty sure she will do a wonderful job leading our Chamber Family.
Also, we would like to thank our Past Chair, Michael Darling, who did a marvelous job the past couple of years as our LCCC Chair. Now, he will work along with Nell and the board to continue taking the Chamber to the next level.
Thank you both for all your continue support!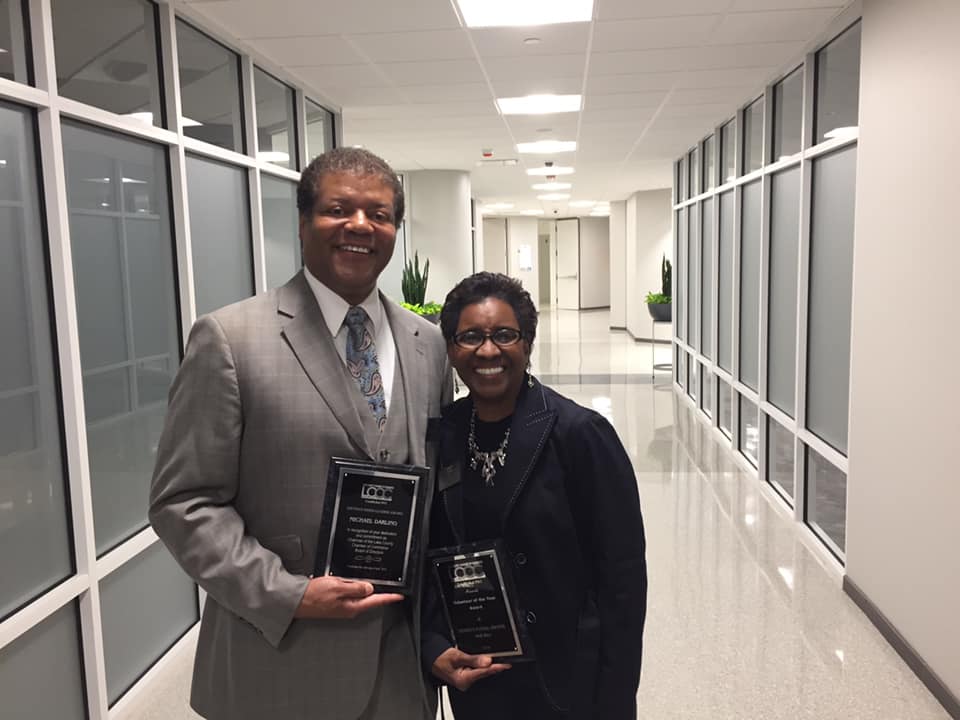 Thank you to all who made a great 104th Celebration Night possible!
Thanks to our Sponsors, Board Members, Members, Awards Winners, Staff, and all Business Representatives in the Lake County Area. Thank you to Innovation Park for the use of your wonderful location. Thank you to Community Action Partnership for catering, Black Lung Brewing Company for providing the beer and Cooper's Hawk Winery and Restaurant for the wine.
We had a beautiful turn out!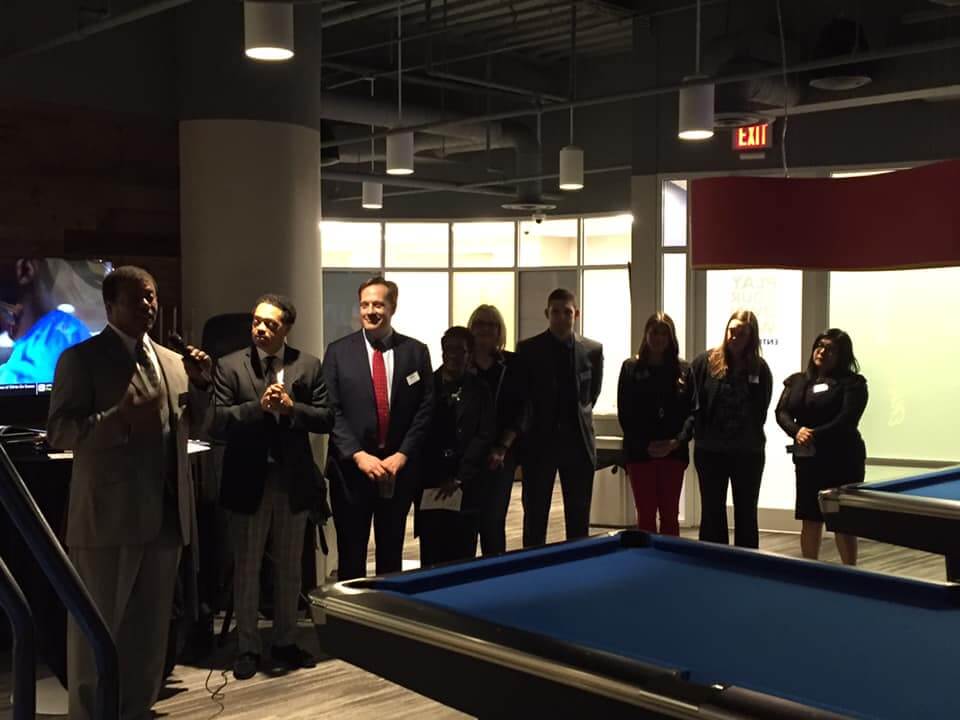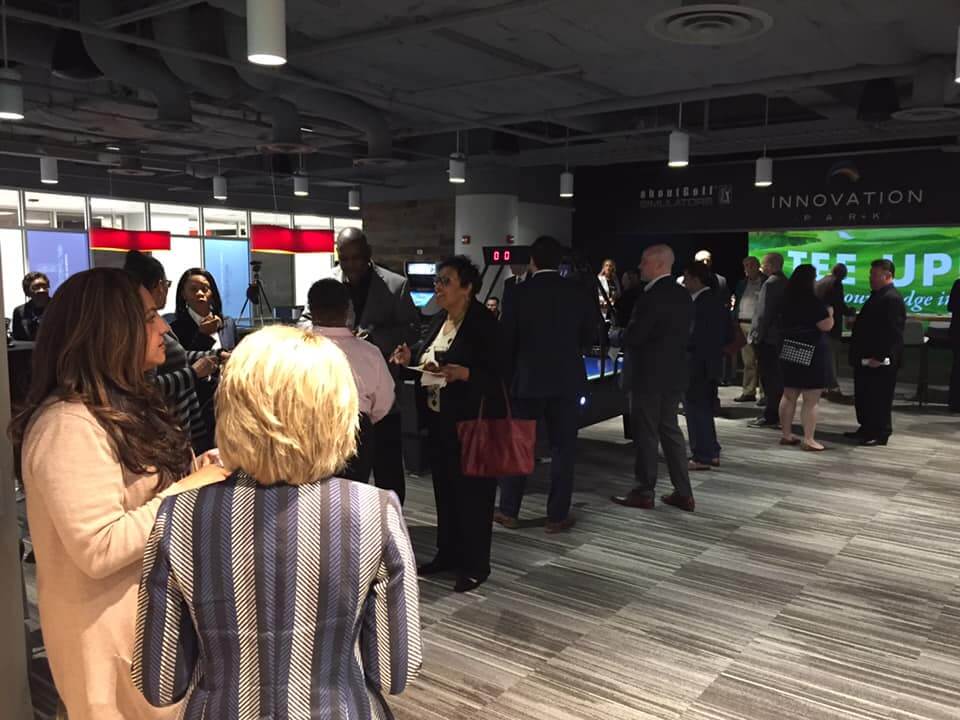 Congratulations to all our 104th Annual Celebration Award's Winners!
Nothing Bundt Cakes Gurnee- Entrepreneur of the Year Award.
Community Action Partnership - Community Impact Award.
Debbie's Floral Shoppe - Volunteer of the Year Award.
Horizon Pharma - Community Impact Award.
Somercor - Business Impact Awards.
Michael Darling and Sedrik Newbern - Thank you Service Awards.
Thank you for all your support!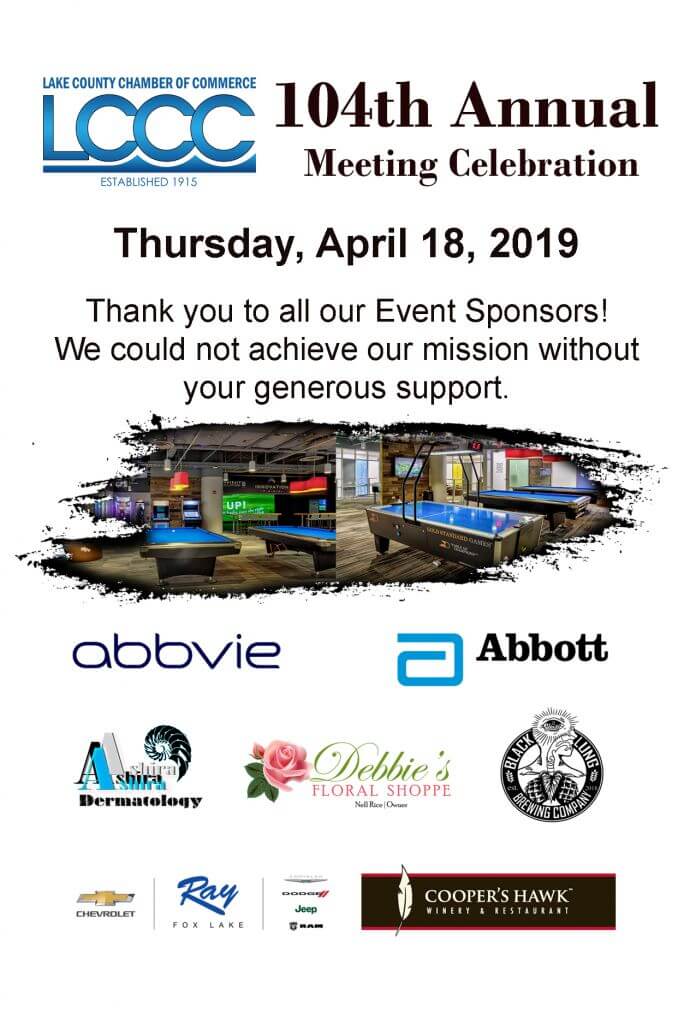 Thank you so much to ALLIANCE FOR HUMAN SERVICES for giving our Chamber this beautiful and empowering recognition. Our main purpose is to work as a team  and support all Businesses and Organizations' growth.